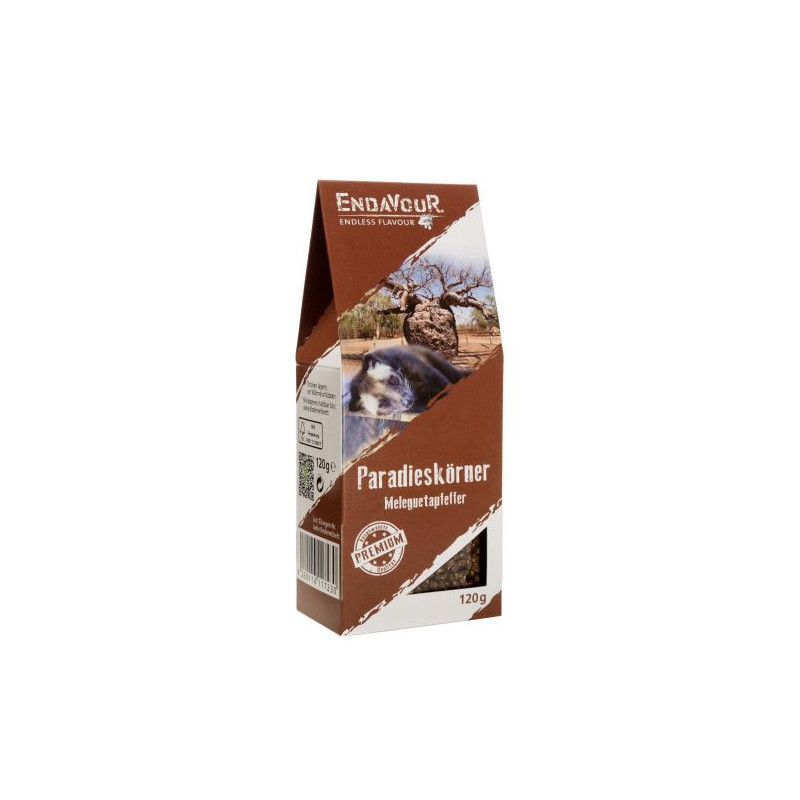  
Malagueta Paradise pepper
Malagueta Paradise pepper. Warm and intense pungency. 120gr.
The West African spice with the melodious name was a very popular pepper substitute in Europe from the 13th century. The spice probably owes its name to the medieval idea of an earthly paradise in which the then sinfully expensive spices were to create paradisiacal conditions. After the discovery of the sea route around Africa to India and the new transport routes, the grains of paradise lost more and more importance in Europe from the middle of the 16th century. The grains of paradise, also called Melegueta pepper, are the seeds of a ginger plant that thrive almost exclusively in the tropically humid climate of Africa´s west coast. Grains of paradise are an almost odourless spice, so one is all the more surprised about the warm and intense pungency, subtle and elegant, with a slight hint of nuts. Paradise grains are suitable for all stews, African spice mixtures with lamb, fish, chutneys or ragouts. Even for pastries, as an ingredient of gingerbread spices or in jams, grains of paradise add a very special touch. It is best to use the grains coarsely crushed or freshly ground.
Packaging 120gr.
You might also like
oggettistica
Salt, pepper and spicy mills
Our salt & pepper mills are ideal for pepper, spices or seasoning salts! Noble design of glass and...